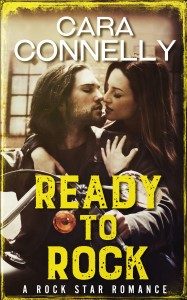 Ready To Rock, the newest full-length novel in my Save the Date series, is finally here! My oh-so-steamy story about a hunky rock star and sweet college girl is available exclusively on Kindle for just $2.99. And if you're signed up for Kindle Unlimited, Ready To Rock is free!
Without a doubt, this is one of my top reads for 2015 — Guilty Pleasures Book Reviews
You can read the first chapter of Ready To Rock on my website. I hope you enjoy it!